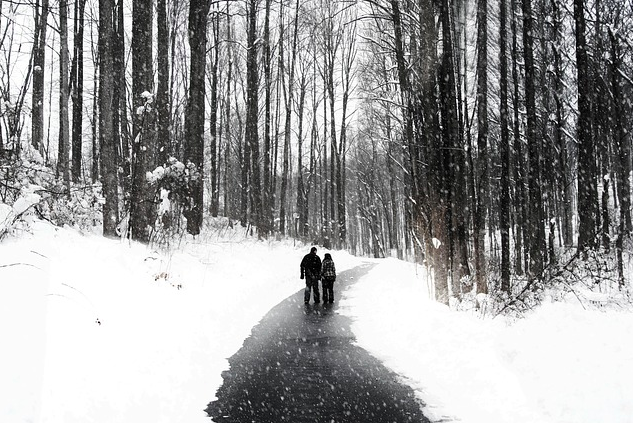 In mid-life transitions, any role we have chosen seems too narrow, any life structure too confining. Any husband or wife, mother, father, child, mentor, or divinity to whom we have given faith can be felt as part of the clasped circle hemming us in.   Gail Sheehy, 'Passages'
Mid-Life transitions can be a time of disillusionment and fear that our life is not turning out the way we imagined.  We begin to face that there is more time behind us than in front of us. We feel lost and "wandering in the desert." Not sure who we are or where to go. I've been there myself and I can help you find your way.
The goal of the midlife passage is to become more fully who we are, to become more authentic.  Carl Gustav Jung, the famous psychiatrist, was one of the first to emphasize the notion of the mid-life journey as the search for meaning and individuation.  Jung's own experience of an acute crisis at midlife prompted him to develop his well-known theories of the psyche, in which he coined the term individuation.  Jung came to the conclusion that 'individuation' was the primary task of the second half of life.  In its deepest sense, the passage through the terrain of midlife is a spiritual or religious journey, and embodies a search for a new and deeper meaning, value and purpose in life. Jung discovered, after many years of treating patients in the second half of life, that ..."there has not been one whose problem in the last resort was not that of finding a religious outlook on life".
By age 50, we start to wonder if this is it. What am I doing on this planet? What happened to my dreams? My youth? What kind of work is meaningful? Will I ever find the love and intimacy that I hoped for, even if I have a partner or am married? How do I want to spend the rest of my life that is now shorter in what is ahead than behind? How do I manage pain or illness that is visiting me?
There are changes in the body and hormones that affect our sexuality and self-image. Sometimes, we suffer from low sexual desire and feel sexually "dead" or depressed. Women often wonder if there is sex after menopause.  While many men fear sexual dysfunction in the form of erectile difficulty despite Cialis or Viagra.  Couples come to my office reporting years of sexual disengagement.  Stereotypically, a mid-life crisis in men is signaled by an affair or the purchase of a "red sports car," leaving a long held job or profession or even asking for a divorce.  Women fear loss of their youthful appearance and seek plastic surgery and cosmetic procedures, take a young lover, separate or divorce, quit their boring job and start a business.
Today we live longer today than our predecessors: average age 81 for women and 76 for men.  There are also 77.3 million Baby Boomers (as of 2008),  born between 1946, the end of World War II, and 1964. If you are one of these Baby Boomers or in a mid-life transition dilemma, we can work together to discover issues from the past that are keeping you from moving into life more fully.
I returned to graduate school way beyond mid-life.  I've been there myself and can help you navigate your mid-life transitions. Find out what gives you meaning and purpose. Learn how to embrace mystery and aging with grace, wisdom and compassion. "Those who have a 'why' to live, can bear with almost any 'how'."  Viktor Frankl
CALL FOR A 15-MIN PHONE CONSULTATION 818-754-8277 or contact me here!